Hunting Season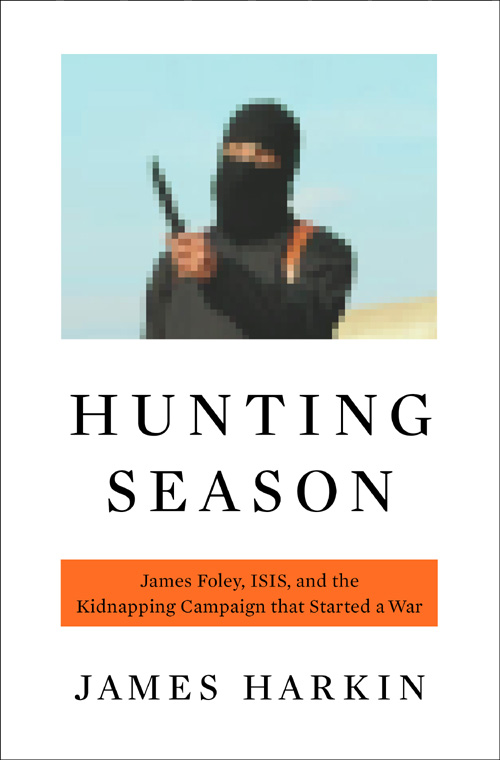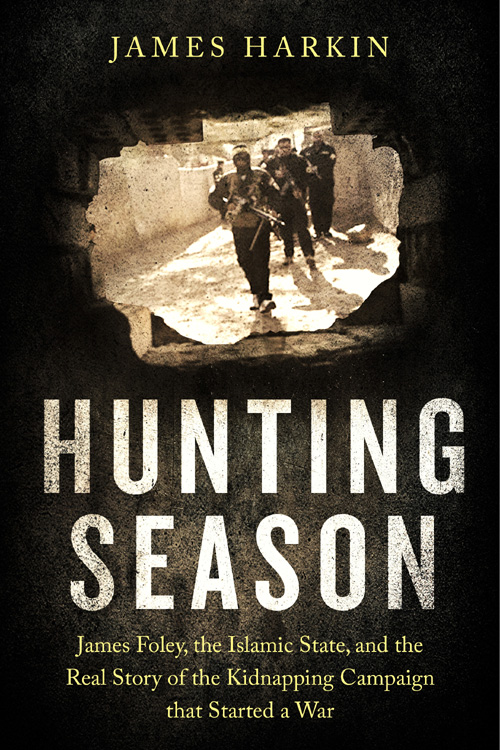 Based on his groundbreaking reporting for Vanity Fair, journalist James Harkin's harrowing investigation into the abduction, captivity, and execution of American journalist James Foley and the fate of twenty-three more foreign ISIS hostages.
On August 19, 2014, a member of the jihadist rebel group known as ISIS uploaded a video to YouTube. Entitled "A Message to America," the clip depicted the final moments of the life of kidnapped American journalist James Foley – and the gruesome aftermath of his beheading at the hands of a masked executioner. Foley's murder – and the other choreographed killings that would follow – captured the world's attention, and the Islamic State's campaign of kidnapping exploded into regional war.
Much has been written about the rise of the Islamic State group. Their kidnapping campaign against Westerners, however, and how it contributed to the group's financial, public relations, and operational success, is a subject that remains shrouded in mystery. Based on three years of intensive on-the-ground reporting from every side of the Syrian conflict, Hunting Season is James Harkin's riveting quest to uncover the truth about how and why the Islamic State came to target Western hostages, who was behind it, why almost no one outside a small group of people knew anything about it until it was too late.
Framed by the harrowing kidnapping of freelance journalists James Foley and John Cantlie, Hunting Season peels back the sinister layers of mercenaries, middlemen, and outright extremists who plague Syrian citizens and Western journalists and aid workers alike — and who have turned kidnapping into a big business.
No other journalist has the depth of Foley's sources, who include Foley's parents, four freed European ISIS hostages, the security teams who negotiated their release, Syrian eye-witnesses to Foley and Cantlie's kidnappings, an exclusive interview with the young Belgian jihadist who shared a cell in Aleppo with Foley and one of the prisons where Harkin believes the hostages to have been held. The book is an utterly absorbing account of the world's newest and most powerful terror franchise, and an essential read for those who seek to understand modern war.
Hunting Season has been featured in Vanity Fair magazine, Time magazine and GQ magazine; and on Channel 4 News, The Today programme and The World at One on the BBC. An interview with the author about the book is here at Vanity Fair: http://www.vanityfair.com/news/2015/11/james-harkin-hunting-ground-isis
Reviews
"The most comprehensive work to date on the hostage story…It is hard to recommend a book which offers such a stark insight into the suffering of men known to me. I do so, though – especially to those who still advocate Britain's archaic policy on never negotiating with kidnappers." Anthony Loyd, The Times (UK)
"To understand Islamic State, there can be few better books to read than Hunting Season, James Harkin's heart-breaking investigation into the kidnappings of twenty-four foreigners in Syria . . .A masterclass in tireless investigation, war reporting and narrative journalism", Matthew Green, The Literary Review (UK)
"Syria, James Harkin makes clear early on in this riveting investigative work, was the most dangerous country in the world for journalists even before kidnappings became rife…Inhabiting a genre somewhere between long-form journalism and spy thriller, this is a compulsive page-turner. Its merits go beyond Harkin's tight and accessible organising of the facts, though. This remarkable book not only does the victims a great service by unveiling ISIL's evil but also gives a crisp contextual overview of Syria and the nature of modern jihad…..Hunting Season is in itself an argument for the importance of independent, objective war-zone correspondence in conflicts that despise the very idea. The Sunday Independent (Ireland)
"Harkin tells this tragic story in a tight narrative driven by old-school journalistic rigour tempered by an empathy that comes from having travelled inside the Syria conflict zone and felt the fear. As Harkin points out, 'Syria is a black hole' as far as news is concerned. There are consequences to this, because 'poor reporting based on partisan or compromised sources has done untold harm to Syria and to our understanding of it.' Harkin accuses 'penny-pinching news organizations' of filling papers with unsupported chatter liftedunquestioningly from the internet. The need for informed, impartial reporting was of such importance that Jim Foley and his colleagues risked – and in many cases, gave – their lives to provide it. Because they, like Harkin, did not want the terrible things that happen in our brutal world to pass unnoticed." Anthony Sattin, for The Observer (UK)
"A gripping account…Hunting Season is a passionately researched and dispassionately written tribute to these journalists' efforts. In showing what a miasma of horror they endured under Islamic State—one still endured by an order of magnitude more Syrian and Iraqi hostages–it offers us a glimpse of the vast challenge any government faces in trying to loosen its grip of terror." James Graff, news editor at The Wall Street Journal, The National Book Review (US)
"Despite the tragic events that surround the entire subject of the book, one can't help but be drawn into the web of intrigue that surround the whereabouts, and eventual fates, of these journalists. There is a sense of Gonzo-like reckless to the group that nonetheless never makes the reader doubt the serious intent in which they took their mission to bring the truth of the brutality of conflict to the wider public. As this conflict has progressed into another war with international players, and as ISIS affiliates have taken their grievances to other parts of the world with acts of brutal terrorism, Harkin's book acts as a solid testament to journalisms courage to get a story no matter the cost." Stephen Lee Naish, The Hong Kong Review of Books
"This book is about kidnappings in Syria. Things are more complicated than you might think. And as horrifying as you could imagine." William Leith, The London Evening Standard
"The brave and rather brilliant James Harkin" Michael Hodges, author and journalist for Time Out, New Statesman, Financial Times
Buy Online
UK Print & Ebook
Amazon.co.uk | Book Depository | Hive.co.uk | Waterstones | WHSmith
North American Print & Ebook
Amazon.com | Amazon.ca | BarnesandNoble.com | IndieBound.org
Comments are closed.